Barb Lines, CD(DONA),CPD, HCHD, CNA
Certified Labor Doula
Certified Postpartum Doula
Trained Lactation Educator
​Trained Hypnobabies® Hypno - doula www.hypnobabies.com/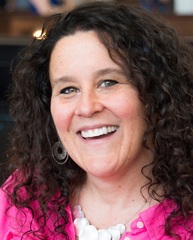 Hello. As a doula and mother of 3 teenagers, I understand how difficult it can be to sort through all the conflicting information that is available regarding pregnancy, labor, breastfeeding and associated topics. If you are pregnant or hoping to become pregnant soon and are viewing this website looking for information about doulas, congratulations! You have taken a very important first step towards gaining the knowledge you need to have an informed and prepared birth. As your doula, I can help you sort out fact from fiction. I can provide you with knowledge and resources that can give you the confidence you need to have the type of birth that best suits you and your individual style.
As with most things in life, birth can be unpredictable. The more information, knowledge and support you gain
prior
to labor and delivery is your best bet for having the type of birth you want. And in the unlikely event of a medical emergency or intervention, you will be
prepared ahead of time
by understanding your options, risks and benefits. By working with me as your doula, you can trust yourself and the knowledge you will gain to make decisions based on well-balanced information rather than pressure, emotions and fear.
Please contact me at mydoulamatters@yahoo.com to set up a FREE initial meeting, complete the form below or call/text me at 720.998.8940
---